To operate a successful architecture practice in an enterprise, it is necessary to put in place appropriate organization and governance structure that can identify processes, roles, responsibilities, and skills to realize the Architecture Capability.
Architecture Capability Framework provides a set of reference materials for how to establish an architecture practice. This include establishing an Architecture Capability, Architecture Board, Architecture Compliance, Architecture Contracts, Architecture Governance, Architecture Maturity Models, and Architecture Skills Framework.
A Framework also helps in identifying if your team has relevant skills to take up the Architecture work!!
Here are few examples of architectural frameworks.
Large organization creates huge volume of architectural outputs. Managing and organizing them requires effective management, tools, storage, and a formal taxonomy for various different artifacts.
Categorization of artifact is generally done from higher generic level to organization-specific project level, separating architectural building blocks from solution building blocks. For instance, in Togaf The Enterprise Continuum provides methods for classifying architecture and solution artifacts. As part of adopting a methodology, building and organizing these repositories is key exercise in EA engagement.
Here are few examples of metamodels and taxonomy of these repositories.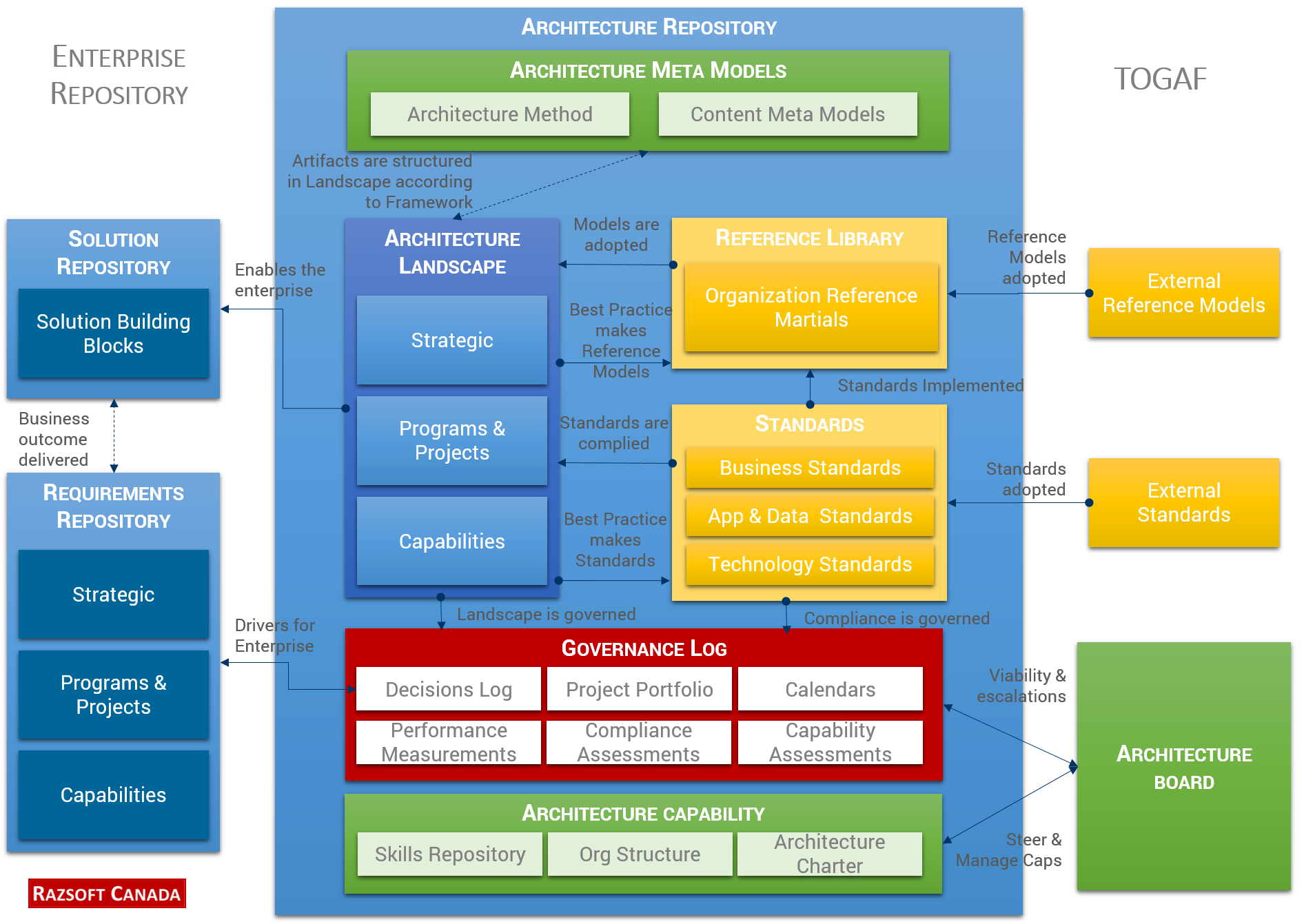 Key architecture repository that define Architecture Metamodel on how to Govern and organize Contents in an Architecture Engagement. Hold Capabilities and Requirements, Reference Models and Industry Standards, Architecture landscape, Solution Architecture, and Governance logs.
The Architecture Roadmap lists individual work packages that will realize the Target Stage Architecture, and lays them out on a timeline to show progression.
The Roadmap highlights business value at each Transitional Stages, that are identified as intermediate steps. The Architecture Roadmap is incrementally developed.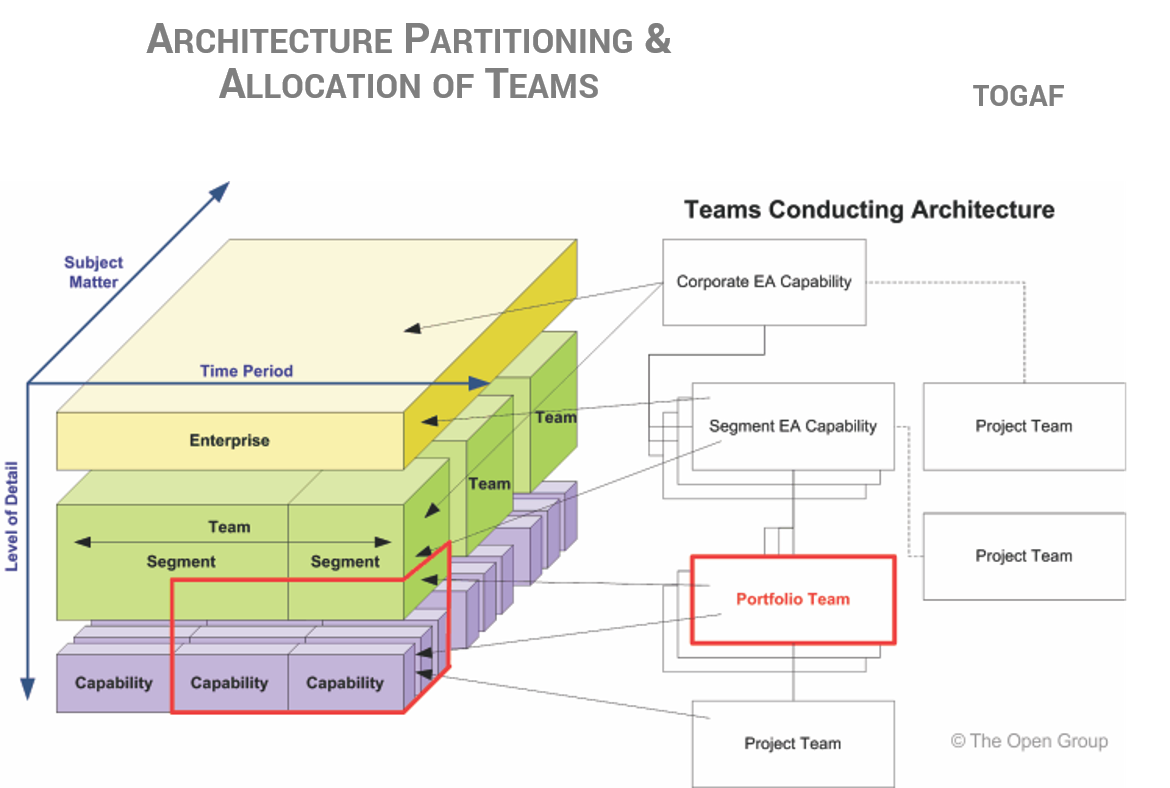 Partitioning of Architectural work to manage complexity for each individual architecture or solution.